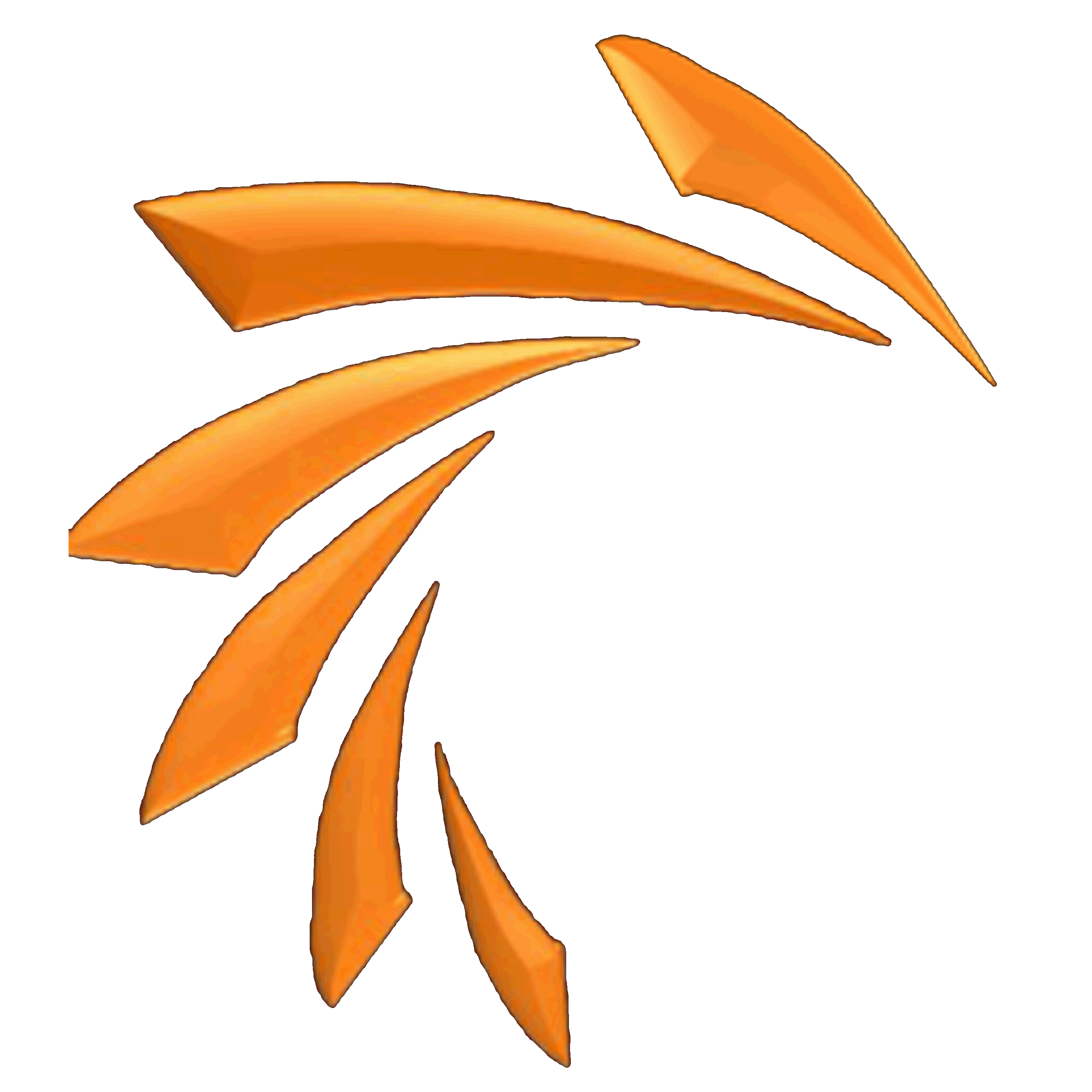 SUNJET SIMULATOR ADVENTURES
You can choose any one of our flight adventures below
when you arrive to do your flight
OR
Combine the simulator with a real flight experience with our
30 Minute Sessions: Regular Price:$89.00
When you arrive for your flight you can choose any one of our 30 minute flights listed below or if you have a destination you would like to visit, just let us know at the time of booking
60 Minute Sessions: Regular Price $129.00
When you arrive for your session you can choose any two of our 30 minute flights or one from our choice of 60 minutes options here. If you have a destination you would like to visit, just let us know at the time of booking
90 Minute Sessions: Regular Price $149.00
When you arrive for your flight you can choose any three of our 30 minute flights or combine a 30 minute and a 60 minutes flight options. If you have a destination you would like to visit, just let us know at the time of booking.
​
​
Another "Top Ten Extreme Airports" adventures
​
Queenstown Airport is located in Frankton, Otago, New Zealand, and serves the resort town of Queenstown. The airport is 8 km (5.0 mi) or a 10-minute drive from the Queenstown CBD. The departure and approach to the airport is flown through some of the most stunning scenery on earth. Don't let the beauty distract you though as it is also considered one of the world's most difficult to fly into.
Recommended session Time:
Quick circuit - 30 minutes
Scenic Tour - 60 minutes
​
Another "Top Ten Extreme Airports" Adventure
​
. The airport features a single short runway serving both arrivals and departures. The airports surroundings leave little room for error or mistake on the behalf of the pilots – with nearby mountains and sea at the end of the short runway. There are often strong Meltemi winds blowing from the north during the summer months which further contribute to the difficulty of the landing.
Hong Kong Kai Tak
The Checkerboard
Landing at Kai Tak International Airport was a dramatic and frightening experience for first-time passengers and most often a technically demanding and challenging task for pilots. With numerous skyscrapers jutting up within the flight pattern of the airliners and the Mountains directly north of the only runway to the north of the airport, nerves of steel were called for. The landing aircraft had to circumnavigate the buildings while in the pattern, but needed to be diligent about not hitting the side of the mountains while on approach as well.
You will get to practise your flying before trying this challenging approach.
​
​
What do you get when you take our popular Kai Tak challenge, turn the sun into stars and toss fireworks into your approach path? You get Hong Kong on Fire and an unforgettable experience you will be talking about for months to come. If you feel brave enough to risk the wrath of our maintenance chief, how about taking your passengers through the fireworks? Last one on the ground has to buff out the burn marks!
​
​
A true experience "flying" around paradise.By choosing a 30, 60 or 90 minute session you can decide how many of the 9 Hawaiian Islands you want to visit. You will be easily forgiven if your flying isn't as smooth as it should be when you become distracted by the stunning scenery below. See famous landmarks like Diamond Head and Pearl Harbour on Oahu or travel further to fly over Haleakala and Molokini craters on Maui and Mauna Loa and Mauna Kea volcanoes on the Big Island. The only thing missing will be the Luau and a Mai Tai!
​
Recommended Session Time:
Tour Oahu : 30 Minutes
Tour Oahu and Maui (fly over Molokai and Lanai): 60 minutes
Tour Oahu, Maui and the Big Island: 90 Minutes
The Ultimate Mountain Challenge
Paro Bhutan
Paro Airport is the sole international airport in Bhutan. The airport is in a deep valley on the bank of the river Paro Chhu. With surrounding peaks as high as 5,500 m (18,000 ft), it is considered one of the world's most challenging airports. As of October 2009,only twelve pilots were certified to land at the airport*. Mount Everest provides an incredible backdrop for this flight so you will have to be careful you don't lose sight of your goal. You will need to practise your flying at one of our other airports before taking on this challenge so you will have to allow some extra time.
​
*Wikipedia
Certainly not something you would ever be able to do in real life, but thanks to SunJet Simulations you will be able to attempt something only possible in simulation, flying under the Sydney Harbour Bridge.
​
With warning bells screaming, and alarms going off, you will descend down to 100 feet and skim over the water past the Opera House as you complete your challenge (hopefully without scraping off any paint!) Have no fear, no penalties apply if you turn the 737 into a surfboard, just laughs and giggles
​
The Brisbane Gateway Challenge
Our third bridge challenges takes place right in our own backyard...along the Brisbane River. You will start off at one of the gates of Brisbane's domestic terminal and taxi out to it's main runway to start your challenge. After some practice flying over beautiful Morton Bay, you will zoom down the Brisbane river towards and then under the twin Gateway Bridges. There is very little room to spare so your nerves of steel will be your best friend!
​
​
One of natures work of art is the backdrop of SunJet Simulations latest challenge. You will be at the controls of our 737 simulator as you take off from Grand Canyon Airport located near the rim of this iconic wonder. Fly over the edge and into the upper canyon and follow the mighty Colorado River as it cuts it path through the valley below. The scenery is simply incredible and the thrill you will feel flying between the canyon walls will be second to none.
​
​
Our original mountain challenge places you ​right in the heart of the Austrian Alps. Considered one of the hardest approaches to any airport in the world... the Runway 8 visual approach, is a true test of skill. Don't let the high mountain walls towering above you distract you, you will need every bit of concentration you can muster to complete your 180 degree turn to line up with the runway. A gold feather in the cap of any pilot able to complete it.
​
​
What do a world famous tropical island, a volcano and a Boeing 737 have in common you might ask? The answer is simple,they all play a part in our mind blowing Bali Barrel Roll challenge.
After taking off from Denpasar Airport in Bali, you start your climb towards the peak of Bali's highest volcano, Mount Agung. Your goal is to be the pilot who is able to fly closest to the top of the volcano without sucking rocks into your engines!
To celebrate, you will then put your 737 into a 360 degree roll, much to the "thrill" of your passengers before completing your challenge with flyby of the tower.
​
​
There can be no better place to test your precision flying then in Dubai. Incredible desert scenery.. majestic architecture, and.. "The Burg". After taking off you will practice your turns and altitude control as you circle back towards the downtown area... home to the world's tallest skyscraper. Just how close can you bring your 737 to the top of the tower? That is the question that you will answer using every bit of piloting skill you have. Once the challenge is complete, it is time to take in the marvels of development that only a lot of money...and a lot of sand will permit.
Miracle on the Hudson
In Caloundra
We all know by now about the incredible feat of airmanship that the crew of Cactus 1549 performed in landing their crippled aircraft on the Hudson River in 2009. Now you can take the controls of our Boeing 737 and experience for yourself what happened in the five minutes from the time you get hit by the geese until landing in the Hudson River. Can you make it back to the airport or will you have use all your skill to land on the Hudson?
​
San Francisco
Bridges and Bars
The second of our bridge challenges brings you to the southern California city of San Francisco where two of it's must see tourist destinations form the backdrop of your challenge. After taking off from San Francisco airport you will fly out over the world famous bay area before heading towards and under the Golden Gate Bridge. Continue along the wave tops before buzzing the main guard tower of Alcatraz.
​
​
​
Another "Top Ten Extreme Airports" adventures
​
Toncontin Airport is located in the Central American country of Honduras.
The approach to the airport is considered to be one of the most difficult in the world to all aircraft, especially in inclement weather conditions.
High winds, a sweeping turn on the final approach and high hills located on the flight path will ensure that this adventure flight is one that you will certainly not forget!
The Rock of Gibraltar, is a 426m high limestone ridge. First settled by the Moors in the Middle Ages and later ruled by Spain, the outpost was ceded to the British in 1713. Layers of fortifications include the remains of a 14th-century Moorish Castle and the 18th century Great Siege Tunnels.
The approach and landing at Gibraltar is considered one of the most dangerous in the world due to the high winds and crazy wind currents swirling around the rocks...and yes.. there is that issue of the roadway that crosses the runway!
​
Las Vegas
Flying over the Strip
The iconic Las Vegas strip serves as the back drop for your flight as you take off from McCarran International Airport.
A dawn departure allows you to see all the lights and glitter of the casino's as you fly around the stunning airport environment.
Fly over the famous Hoover Dam and take in the marvel of Lake Mead before landing back at McCarran.
Have no fear, no one will find out what else you happened to do while visiting Las Vegas unless you show them the pictures!
​
​
Kathmandu
Mount Everest Tour
Another "Top Ten Extreme Airports" adventures
​
The airport is about six kilometres from the city centre in the Kathmandu valley. It is the sole international airport in Nepal and the gateway to Mount Everest. A 30 minute session will allow for a scenic tour around the valley surrounding Kathmandu. Extend your session to 60 minutes and you will be able to fly around Mount Everest, touching the top of the world in our most scenic adventure to date.
Recommended session Time:
Scenic Kathmandu - 30 minutes
Mount Everest Tour - 60 minutes
​
Your 60 minute flight option will give you a greater understanding on what happens in the flight deck of the aircraft during a flight. You will get to program the flight computer, review your route charts and perform two landings at your destination...after all,practice does make perfect.
Greek Holidays
Athens to Corfu
or
Athens to Skiathos
Departure: Athens (LGAV) Destination: Corfu (LGKR) Flight Time: 60 Minutes
​
Corfu, an island off Greece's northwest coast in the Ionian Sea, is defined by rugged mountains and a resort-studded shoreline. Its cultural heritage reflects years spent under Venetian, French and British rule before it was united with Greece in 1864. Corfu Town, flanked by 2 imposing Venetian fortresses, features winding medieval lanes, a French-style arcade and the grand Palace of St. Michael and St. George.
​
Departure: Athens (LGAV) Destination: Skiathos (LGSK) Flight Time: 60 Minutes
Skiathos,known as the Greek Saint Maarten, is a Greek island in the northwest Aegean Sea, is part of the Sporades archipelago. It's best known for its beaches and buzzing, youth-driven nightlife scene
Oktoberfest in Bavaria
Innsbruck Austria to Munich Germany
or
Munich Germany to Innsbruck Austria
Departure: Munich Germany (EDDM) Destination: Innsbruck Austria (LOWI) Flight Time: 60 Minutes
​
With this flight, you will get to fly what is considered one of the most difficult approaches in Europe, the Rwy 8 Visual Approach into Innsbruck. The departure out of Munich will be straight forward, depending on how long you had spent at the Brauhaus the night before. Don't get too comfortable as you are going to need all your wits and flying skills to deliver your passengers safely.
​
Departure: Innsbruck (LOWI) Destination: Munich (EDDM) Flight Time: 60 Minutes
With your belly is full of strudel you'll need something to wash all that sweet goodness down. It's time to head to Munich, the home of Oktoberfest. If you thought that only the approach into Innsbruck was difficult, you'd be wrong. The Alps surrounding Innsbruck are determined to make your departure just as adventurous.
Have no fear...let's go get some beer! Prosit!
Jumping the Channel
London England to Amsterdam, The Netherlands
or
Amsterdam, The Netherlands to London England
Departure: London Heathrow (EGLL) Destination: Amsterdam (EHAM) Flight Time: 60 Minutes
​
London Heathrow is the second busiest airport in the world by international passenger traffic, as well as the busiest airport in Europe by passenger traffic. Departing London, you will climb out over the English Channel towards mainland Europe. There won't be any time to relax once you reach your cruise altitude as it will already be time to start your descent into Amsterdam.
Departure: Amsterdam (EHAM) Destination: London Heathrow (EGLL) Flight Time: 60 Minutes
We're heading to England to visit the Queen! Well, not really, but don't be disappointed as there will me more than enough to do to keep you busy as you approach the home to more than one Australian "settler" Time to make a good impression on our English hosts!
Discovering the Red Centre -Outback Australia
Alice Springs to Uluru
or
Uluru to Alice Springs
Departure: Alice Springs (YBAS) Destination: Ayers Rock Airport (YAYE) - Uluru Flight Time: 60 Minutes
​
It is time to discover the magnificent beauty of the Australian outback with a flight out of "The Alice" to Uluru. Uluru is and a short 20 minute drive from your destination, Ayers Rock Airport and will form a part of your approach allowing your passengers a perfect view from 5000 feet.
​
Departure: Ayers Rock Airport (YAYE) - Uluru Destination: Alice Springs (YBAS) Flight Time: 60 Minutes
Your tour around Uluru will occur as you depart heading north towards Alice Springs. The Outback in all it's red desolate beauty will be yours to enjoy as you head to the iconic city of Alice Springs. You better make sure you nail your landing as you do not want stuck washing the red soil off the aircraft!
Australian Coastal Wonder
Gold Coast to Coffs Harbour
or
Coffs Harbour to Gold Coast
Departure: Gold Coast (YBCG) Destination: Coffs Harbour (YCFS) Flight Time: 60 Minutes
​
It time for a sea change..and there is no better way to enjoy to the beauty of Australia's east coast than to take your passengers on a flight from the Gold Coast to Coffs Harbour, one of the largest and busiest regional airports in New South Wales. Be sure to keep your eyes on your flying and leave the taking of pictures to your passengers.
Departure: Coffs Harbour (YCFS) Destination: Gold Coast (YBCG) Flight Time: 60 Minutes
Discover why Surfer's Paradise is the perfect name for suburb of the Gold Coast that is the highlight your approach into the Gold Coast. Q1, the tallest building in Australia will be a navigation point as you fly over the beach and line up for your landing. Don't forget the sunscreen!
North To Alaska! - Rocky Mountain Splendor
Juneau to Glacier Bay National Park and Preserve
or
Fairbanks to Anchorage - Denali Tour
Departure: Juneau Alaska (PAJN) Destination: Glacier Bay National Park then return to Juneau (PAJN) Flight Time: 60 Minutes
​
The majestic Rocky Mountains provide the back drop to possibly our most stunning flight yet. You will plan your departure out of Juneau Alaska and head west towards Glacier Bay National Park. As you take in the stunning scenery, you will need to thread your way around the mountains before heading back to Juneau where you will perform your two landings.
Departure: Fairbanks Alaska (PAFA) Destination: Anchorage Alaska (PANC) - Flight Time: 60 Minutes
Denali is the highest mountain peak in North America with a summit elevation of 20,310 feet. It is the highlight of your flight to Anchorage. Departing from Fairbanks, located 560 km north of Anchorage, you will plan a route that will take you west into the Denali Mountain range, a natural barrier between these two northern cities. After circling Denali you will continue your flight into Anchorage passing over Lake Hood, the world's busiest seaplane base as you come into land.
South Island Splendor - Discover New Zealand
Dunedin NZ to Queenstown NZ
​
Departure: Dunedin NZ (NZDN) Destination: Queenstown NZ (NZQN) Flight Time: 60 Minutes
​
Our neigbours across the Tasman Sea will provide a warm welcome for you as you discover the beauty of the South Island. Your flight starts from Dunedin on the east coast, and will take you across the island to Queenstown on the west coast. You will have two chances to impress your passengers with your landing into one of the world's most challenging airports. How will you do under pressure? There is one one way to find out.
More 60 minute adventures coming